With days left for Chandrayaan-3 mission launch, spacecraft 'mated with rocket'
NEW DELHI: With just days left for the scheduled launch of India's third Moon mission "any day after July 12",
Isro
said on Wednesday that the "encapsulated assembly containing Chandrayaan-3 is mated with the LVM3 " rocket.
Isro is looking at launching the lunarcraft in the July 12-19 window and will make a second attempt at soft-landing on the south pole side of Moon, which, if successful, will put India in the elite club of three nations (US, Russia and China) with moon-landing capability. If the spacecraft is launched successfully next week, it will travel towards the Moon for over a month covering a distance of about 3.84 lakh km and will attempt a safe landing on the south pole side around August 23.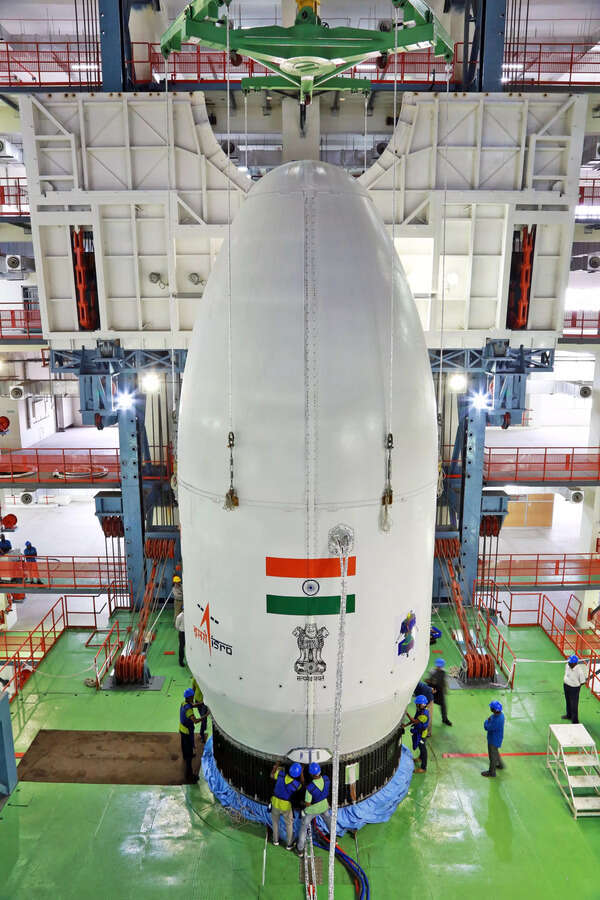 Chandrayaan-3 is a follow-on mission to Chandrayaan-2. Unlike its predecessor, which carried an orbiter along with Vikram
lander
and
Pragyan
rover, Chandrayaan-3 is a composite of three modules: propulsion, lander and rover. The total weight of the spacecraft is 3,900 kg, which is a tad lower than the total carrying capacity of LVM3. The propulsion module weighs 2,148 kg and the lander 1,752 kg, including the rover. Incidentally, the Chandrayaan-2 payload weighed about 3.8 tonnes with the orbiter weighing 2,379 kg.
After its failed landing attempt on September 6, 2019, Isro has since carried out several changes on the lander for Chandrayaan-3 mission. This time Vikram will have stronger legs than in its previous version to enable withstanding landing at greater velocities than earlier, while Isro has also made several other changes learning from the failures of the Chandrayaan-2 mission.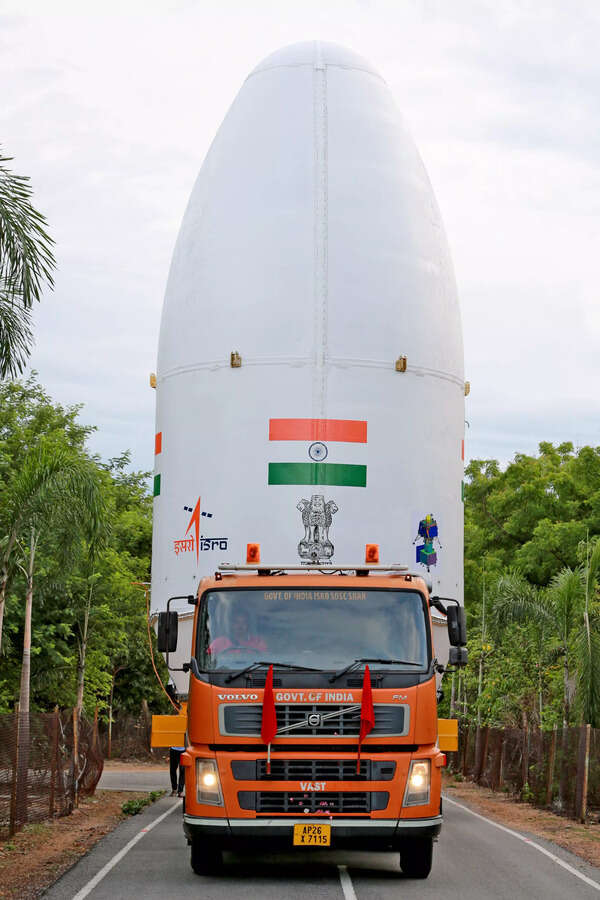 The propulsion module has spectro-polarimetry of habitable planet earth (SHAPE) payload to study the spectral and polari metric measurements of Earth from the lunar orbit.
Lander payloads are Chandra's Surface Thermophysical Experiment (ChaSTE) to measure the thermal conductivity and temperature; Instrument for Lunar Seismic Activity (ILSA) for measuring the seismicity around the landing site; Langmuir Probe (LP) to estimate the plasma density and its variations, and a passive Laser Retroreflector Array from Nasa is accommodated for lunar laser ranging studies.
The rover payloads are Alpha Particle X-ray Spectrometer and Laser Induced Breakdown Spectroscope for deriving the elemental composition in the vicinity of the landing site. The main function of the propulsion module is to carry the lander module from launch vehicle injection till the final lunar 100 km circular polar orbit and separate the lander from the propulsion. Apart from this, the propulsion module also has one scientific payload as a value addition that will be operated post separation of the lander.