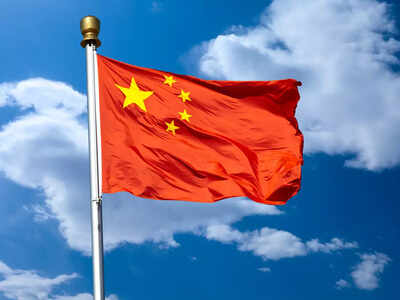 Geopolitical tensions, the slowing economy, and concerns about US-China relations were cited as reasons for the gloomy outlook.
American firms
in China are the gloomiest they've been in decades about the prospect of doing business in the Asian nation over the next few years as geopolitical tensions and the slowing economy hurt sentiment.
Just 52% of respondents to a poll by the American Chamber of Commerce in Shanghai said they were at least slightly optimistic about the business outlook in China over the next five years. That's three percentage points less than in 2022 and the lowest since the chamber began surveying members in 1999.
"Concerns about geopolitics, US-China relations and China's poor economy are all weighing on expectations," AmCham Shanghai wrote in a report about the survey results published Tuesday. The authors added that more companies described their outlook as "slightly pessimistic" or worse in this poll than they did during the US-China trade war in 2019.
American Companies Have Gloomier Outlook on China | A record share of US firms surveyed are pessimistic about next few years
The survey of more than 300 respondents conducted in June paints a troubling picture of the state of US corporate sentiment about China, even after the nation's pandemic controls were lifted.
The country's top leaders have stressed a commitment to "opening up" and welcoming foreign investment this year. But US-China strains, data security rules, and concern about Chinese actions targeting American and other overseas firms have rattled companies.
Some foreign business leaders have warned about a prolonged sense of promise fatigue as skepticism mounts about whether the government will offer meaningful policy support.
US-China relations have been a considerable pain point for American companies. Nearly a fifth of the survey respondents said they're considering moving some of their current operations out of the world's second-largest economy over the next few years.
Uncertainty about ties between Washington and Beijing was cited as the No. 1 reason. Those redirecting investment away from China — or who are planning to — cited Southeast Asia, the US and Mexico as potential destinations.
Weaker profits may also make it more difficult for companies to justify the geopolitical risks and regulatory hurdles of going big in China. Only 68% of survey respondents said they were profitable in 2022 — another record low — given the lengthy, widespread Covid-19 controls that hampered operations.
Even after the nation's reopening, expectations for future profitability are relatively muted. Only 40% of survey respondents expect revenue growth to outpace global growth in the next three-to-five years.
There were some bright spots. About a third of respondents said they plan to increase investment in China this year, a bit more than said they would last year. China's market growth potential and the end of Covid curbs were the top reasons.
Recent moves by the Chinese government have also been favorable to foreign businesses, according to AmCham Shanghai. The organization cited the extension of preferential tax policies for foreigners and the State Council's 24-point plan to promote greater foreign investment as positive signs.
Chinese leaders have reiterated their support in recent days. People's Bank of China Governor Pan Gongsheng said Monday at a symposium attended by representatives from top foreign companies, including JPMorgan Chase & Co., HSBC Holdings Plc., Deutsche Bank AG, BNP Paribas, UBS Group AG and Tesla Inc., that the central bank would improve the business environment for overseas firms.
"We've seen some really good progress over the last several months in US-China relations," said Sean Stein, chairman of AmCham Shanghai. He cited the recent visit of US Commerce Secretary Gina Raimondo as an event that's "putting a floor" under ties.
"That is something potentially could help our optimism and pessimism numbers going forward," he said, "because that's the biggest issue."