Undaunted by adversities Jyoti 'fulfilling papa's dream' on hockey field
Driving through the Chhend Colony in Rourkela, navigating a few narrow lanes, you land up in Panposh that has
hockey
dominating its history and geography. One of the serpentine turns leads you to the State Sports Hostel, which almost surprises you with a vast expanse of a compound in front of the gate, and the facility's body of work has only grown since its inception in 1985, giving India a number of international hockey players.
As the quiet of the morning is taken over by the chirping birds and the sound of ball on stick, a walk outside around the hostel's boundary wall takes you to a rickety structure.
In poor shape, nestled in the middle of a compound, it's easy to mistake it as 'not a house', but it actually is. The locals know it as '
Jyoti Chhatri
's house', and for a reason.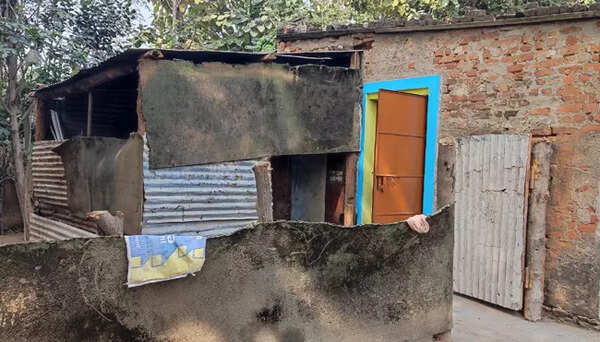 (Times Internet photo)
Jyoti is the latest addition to the senior Indian women's team that will tour Germany and Spain, but it's her fast-paced growth amid adversities that makes her stand out as one of the most promising juniors graduating to the senior level.
In a household run on the meagre earnings of Jyoti's father, who moved to Odisha from Darjeeling and works as a raj mistry (mason) in Rourkela, it was never easy to pursue sports seriously.
Had it not been for her elder brother, who also played hockey, and the Sports Hostel being just a stone's throw away, Jyoti may not have gone on to wear the India blue.
"My brother, Suraj Singh Chhetri, gave me one wooden stick, which I used for quite long and I underwent the trials at the Panposh hostel with that stick as well," said Jyoti talking to Timesofindia.com over the phone.
She joined the Sports Hostel in 2014. That was Jyoti's only chance to stay with the game and learn. The fact that she would get accommodation, food, equipment and a playing kit besides coaching for free was an added attraction.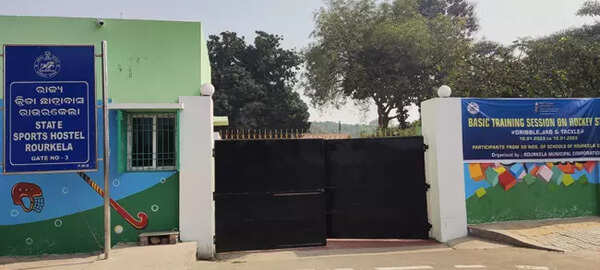 (Times Internet photo)
"When I started playing hockey, there were a lot of problems, even buying a single set of training kit was not possible. Whatever I used to wear at home, I used that for practice as well," Jyoti further told TimesofIndia.com.
Knowing that this was her only chance to give herself and her family a better life, Jyoti, who trained to become a midfielder, gave it her all.
"It was difficult for my parents to run the house, mainly because all of us, my two brothers and I, were studying at that time. Whatever support papa-mummy could offer, they gave me that," said Jyoti.
"When I saw all those hardships, I had just one thing in mind, that I have to do well in hockey and play for India. So I thought whatever support I was getting, I must make full use of that.
"I never missed even a single tournament during the time I was at the hostel."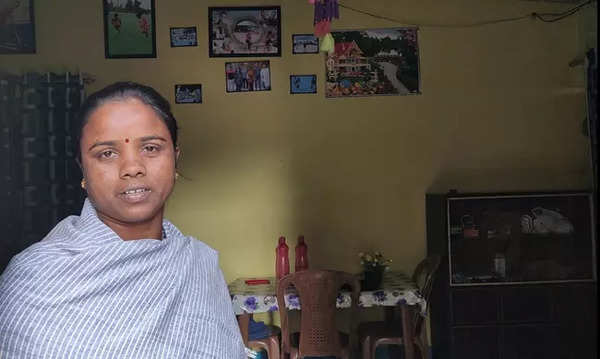 (Times Internet photo)
In 2020, Jyoti joined the Tata Naval Academy, and in just two years she was selected for the junior India team.
Being at the camp and on tours meant that academics took a backseat, and she even had to miss her class XII board exams. But this was her opportunity to establish herself as an India player, so she was willing to take that chance.
But Jyoti has not given up on completing her school education, as her chances of getting a job depends on her academic background, coupled with her achievements in hockey.
"I had my tours at the time of my final exams, so I couldn't sit for my exams. I have to clear it this time. This August I have a practical exam and then finals in October," the 20-year-old Jyoti told TimesofIndia.com.
The Junior Asia Cup winner is conscious of the fact that she has come up the ranks at a fast pace, and will need to up her game even further to challenge for places and cement a spot for herself in the senior squad.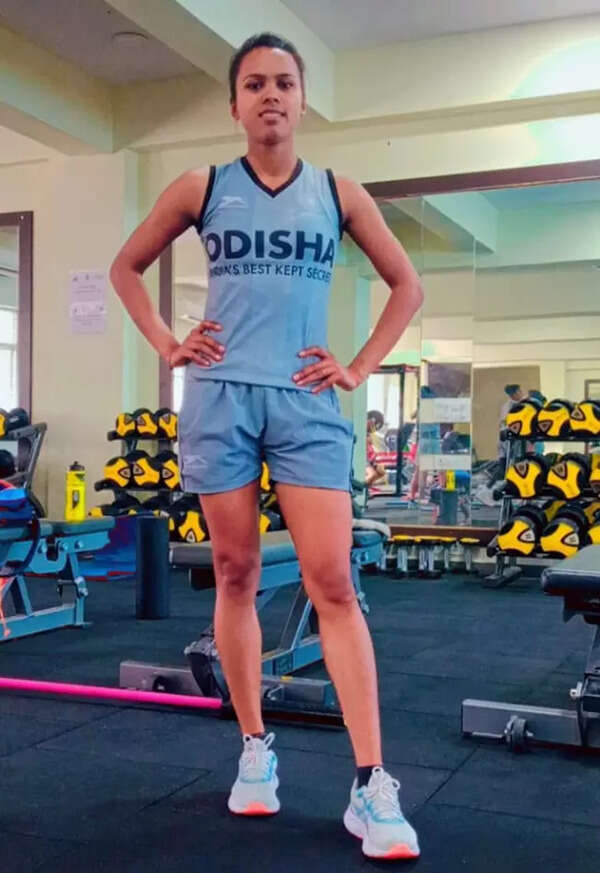 (Times Internet photo)
Within just a year and half of joining the junior India squad in 2021, Jyoti was called up for senior-team trials and then found her name in the senior core group before getting the call for the upcoming tour of Germany and Spain.
"I approached that (senior trials) with confidence and was determined that I won't let this opportunity go by and play to my strengths during the trials. I did all that and got selected for the core group. That was one step forward and my hard work paid off," said Jyoti.
She recognises the fact that her chances of punching the ticket to the Asian Games depend on how she performs on the tour of Europe, where coach Janneke Schopman will be taking notes to finalize her squad for the continental showpiece.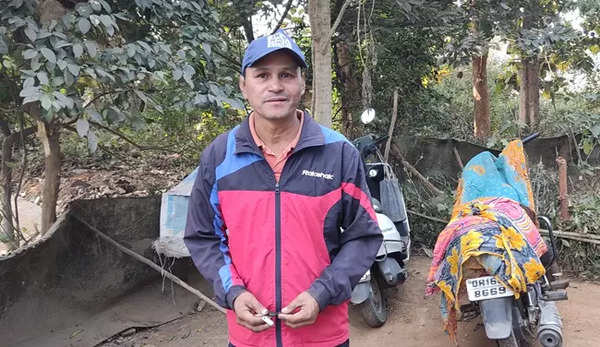 (Times Internet photo)
"I want to play in a way that makes the team feel that this player must be there at the Asian Games. That's my target."
That determination in Jyoti also stems from the fact that while her brother, who is a national player, is still struggling to find a job, she has already received a couple of job offers after winning the Junior Asia Cup.
And Jyoti is thrilled about that.
"I am fulfilling my papa's dream," she says.