01

/6

​The study found that curcumin and omeprazole had comparable efficacy​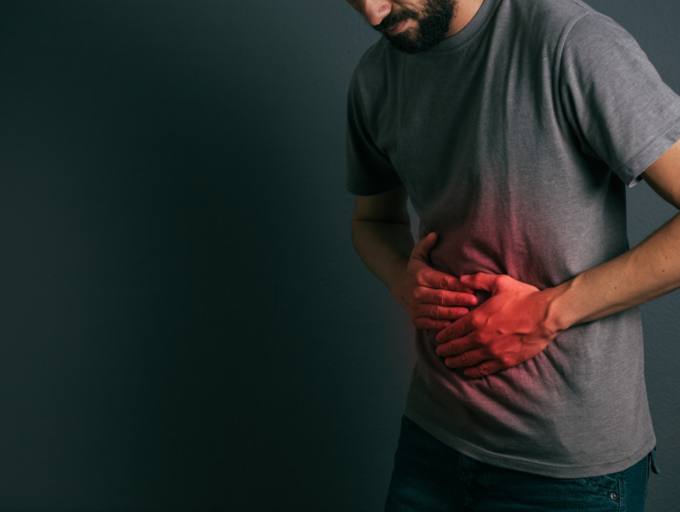 Curcumin and omeprazole had comparable efficacy for functional dyspepsia with no obvious synergistic effect, a new study published in BMJ Evidence-Based Medicine has found. The study involved 206 patients with dyspepsia or indigestion and was held at the Thai Traditional Medicine Institute and Chao Phraya Abhaibhubejhr Hospital from January 2019 to 2021.
02

/6

​The study groups were:​
One group, comprising 69 patients, was administered two large 250 mg capsules of curcumin 4 times a day; the other group, comprising 68 patients, was given 20 mg capsule of omeprazole and two large dummy capsules 4 times a day. The third which comprised 69 patients was given turmeric plus omeprazole. Patients in the combination group received two capsules of 250mg curcumin, four times daily, and one capsule of 20mg omeprazole once daily for 28 days.
03

/6

​Curcumin as a potential medicine for stomach​
The use of turmeric to treat stomach related issues is in practice since a long time. Curcumin, an important ingredient of the turmeric, has both antioxidant and anti-inflammatory properties and these properties are linked to the medicinal values of turmeric and its effect on GERD. The role of turmeric on irritable bowel syndrome, diarrhea and constipation have also been studied.
04

/6

​Many people with chronic indigestion don't go to doctors​
"Functional dyspepsia is a frequently occurring disorder that can be caused by a variety of factors, with no evidence of other structural diseases that exhibit similar symptoms," the researchers have said. "Although dyspepsia is common, many patients do not schedule an appointment with a doctor to treat this condition," they have added and stressed on the importance of turmeric on stomach related issues.
05

/6

​Common symptoms of dyspepsia​
The common signs of dyspepsia are postprandial fullness, early satiation, epigastric pain or burning. Stomach pain, bloating and overfullness are also associated with this condition along with acid reflux, heartburn and excessive burping. The signs of indigestion resemble that of peptic ulcer disease.
06

/6

​Severity of Dyspepsia Assessment (SODA) score​
End of Story
TRENDING ARTICLES