RBI's Sovereign Gold Bond Scheme 2023-24 tranche 2 opens today: All you need to know
TIMESOFINDIA.COM / Sep 11, 2023, 11:42 IST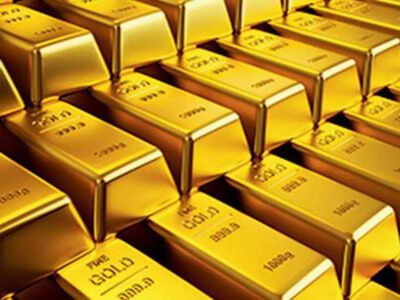 NEW DELHI: The Reserve Bank of India (
RBI
) has opened the next tranche of
Sovereign Gold Bond
opened for subscription from September 11.
On the Friday, the RBI has fixed the issue price at Rs 5,923 per gram.
"The nominal value of the bond based on the simple average of closing price (for gold of 999 purity)… works out to Rs 5,923 per gram of gold," the RBI released said, while announcing the issue price of Sovereign Gold Bond Scheme 2023-24 Series II (second tranche).
Here is all you want to know about Sovereign Gold Bond scheme:
The RBI announced the issue price for the tranche of Sovereign Gold Bonds at Rs 5,923 per gram.
This issue price is calculated based on the simple average of the closing price for gold of 999 purity.
Investors applying online and making digital payments will receive a discount of Rs 50 per gram, bringing the issue price for them to Rs 5,873 per gram.
The subscription period for the bonds is set from September 11 to September 15.
Investors can purchase these bonds through various channels, including banks, Stock Holding Corporation of India Ltd (SHCIL), designated post offices, and recognized stock exchanges such as NSE and BSE.
The Sovereign Gold Bond Scheme, launched in November 2015, aims to encourage financial savings over physical gold purchases.
The price of the bond is fixed in Indian rupees on the basis of simple average closing price of gold of 999 purity, published by the India Bullion and Jewellers' Association Ltd for the last 3 working days of the week preceding the subscription period.
Bonds are available in multiples of grams, with a minimum investment of 1 gram, and have an 8-year tenor with an exit option after the fifth year.
Individual investors have a maximum subscription limit of 4 kg, while trusts and similar entities can subscribe for up to 20 kg per fiscal year.
The Know Your Customer (KYC) norms for purchasing these bonds are the same as those for physical gold purchases.
FOLLOW US ON SOCIAL MEDIA
Visual Stories