Ponting sees shades of Dhoni in Ben Stokes
DUBAI:
Australia
legend Ricky Ponting has drawn parallels between the exceptional match-winning abilities of
Ben Stokes
and the composed on-field demeanor of Mahendra Singh Dhoni. According to Ponting, the
England
Test captain surpasses his contemporaries in handling pressure situations, much like the revered Indian icon.
Stokes once again showcased his immense talent by nearly single-handedly guiding England to a series-leveling victory in the second
Ashes
Test at Lord's.
With a breathtaking knock of 155 runs from 214 balls, he left an indelible mark on the match.
This display of brilliance against Australia was not an isolated incident. During the 2019 Ashes, Stokes unleashed an unforgettable unbeaten innings of 135 runs, propelling the hosts to a remarkable one-wicket triumph at Leeds.
"I think any international player is under pressure anytime they walk out to play, but Ben batting in the middle order or later order like he does, probably finds himself in more match-winning opportunity situations than some others might," Ponting said on the latest episode of The ICC Review.
"The first one that comes to mind is maybe someone like a Dhoni, who's there at the end in a lot of T20 games, and finishing games, whereas Ben's doing it at the end of Test matches, and there's not, probably not many, many players through the history of the game that have found themselves in that sort of role and are there at the end winning games, and especially as a captain."
Ponting said he had Stokes' match-winning innings at Headingley in his mind during the thrilling final day at Lord's.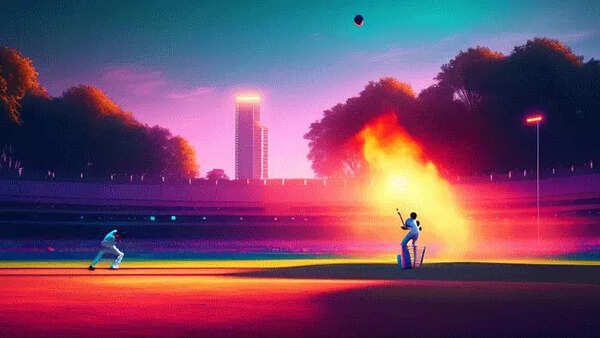 (AI image)
"I thought and everyone probably thought he could do it again because we've seen it happen before, but this was probably, slightly more runs that they were chasing (in 2019)," he said.
"In the back of the back of everyone's minds, I think once it started playing out the way that it was and how many similarities there were to Headingley in 2019…Steve Smith dropped him…and he was dropped on 116 by Marcus Harris at Headingley. So those sort of ghosts of the past kept coming back out."
(With agency inputs)