Over 1,000 rescued from Lahaul-Spiti, Kinnaur in HP
SHIMLA: Over 1,000 tourists — stranded in
Lahaul-Spiti
and
Kinnaur
districts of Himachal Pradesh — were safely rescued and evacuated on Thursday.
From Chandratal total 255 people, including 167 tourists, were rescued after five days while about 630 tourists in 175 vehicles were evacuated from Spiti valley via Sumdo and Kinnaur towards their destination.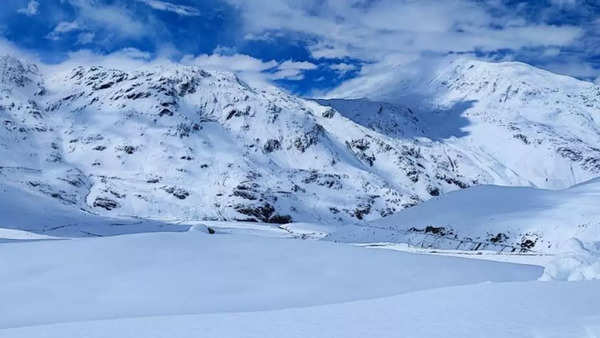 One hundred and eighteen tourists were evacuated from Sangla valley of Kinnaur district.
The toughest rescue operation was in Chandratal as the entire area situated at an altitude of 14100 feet was covered under the thick blanket of snow and it took four days to clear the snow from the road to reach out to the stranded people.
Shabona Roy from Kolkata said that she was stuck in Chandratal for the last few days after the landslide and snow.
She thanked chief minister Sukhvinder Singh Sukhu and therescue team for safely bringing them to Batal after clearing the snow.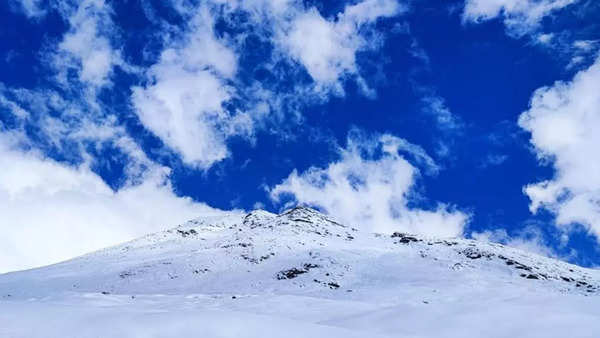 Prateeek Kothari from Madhya Pradesh said that the district administration and police officials kept them motivated while they were stranded due to which they safely returned from Chandratal.
Natata from Ireland said that she was stuck in a camp at Chandratal for the last five nights after the snowstorm and expressed her delight at being safely rescued.
Sukhu said that a rescue convoy had reached the Chandratal on Thursday early morning in sub-zero temperature to evacuate more than 250 tourists and the rescue operations was completed in the afternoon.
He said that tourists were taken towards Kaza in four batches, braving the chill of Kunzum pass (4551 metres).
The rescue operation at Chandratal was closed after 255 tourists were evacuated from the site in 57 vehicles and they were brought to Kaza in four batches.
He also lauded the efforts of horticulture minister Jagat Singh Negi who led the rescue teams along with chief parliamentary secretary Sanjay Awasthi, besides the Kaza administration and the PWD authorities who despite challenging topography of mountains happened to reach the stranded at Chandratal with three JCBs at 2 am on Thursday.
Sukhu said that it was not possible to land the Air Force choppers at Chandratal due to unavailability of safe landing sites as a result of which, rescue teams braved all these challenges.
The rescue operation was launched at the wee hours and the first vehicle carrying the rescued persons had reached Losar, below Kunzum pass, at around 3 pm where arrangements for the food was made for the rescued people.
Rescued people were brought to Kaza town in 3 HRTC buses, 10 tempo travellers and 17 other vehicles.
Awasthi said that the manner in which the local people have played a role in this rescue is commendable.
He said that JCB operator Sukhdev has driven JCB continuously for 18 to 21 hours.
It is because of them that the whole road has been restored.
The officials of the Spiti administration implemented the rescue in a very good manner, he added.
According to information received from SDPO Office Kaza, about 175 vehicles and about 630 tourists have safely left Spiti Valley via Sumdo and Kinnaur towards their destination.
Sukhu also visited the Army Relief Camp at Choling in sub-tehsil Tapri on Thursday and enquired about the well-being of the rescued people from Sangla.
He said that 118 individuals have been rescued through six sorties from Sangla to Choling (Karcham) and they will be further transhipped towards Shimla and Chandigarh, marking the completion of the rescue operation at Sangla.