Lounge excess to crunch: International flyers feel the pinch at Delhi Airport's T3
NEW DELHI: A vast majority of international travellers booking business and first class tickets for a comfortable journey get the experience they paid for only after boarding aircraft at Delhi Airport. There reason: There is a severe lounge
crunch
for premium travellers with two lounges — Air India and a common one for all others — unable to handle the rush with a large number of eligible credit card holders travelling economy also using the common lounge. A major conflict is brewing between many airlines and Delhi International Airport Ltd (DIAL) on the issue as the former are unable to offer a premium experience to many of their high-paying passengers at Terminal 3 international side.
While international travel is yet to reach pre-Covid levels, IGIA did not face this situation before 2020. Several international airlines had their own lounge at T3 (in the wing that houses the transit hotel at T3) that were closed during the
pandemic
and have not been reopened. Now the Air India lounge, space-permitting, is used by other Star Alliance member airlines. And the common lounge has a long queue at peak traffic times as it caters to both the large number of eligible credit card holders and premium passengers.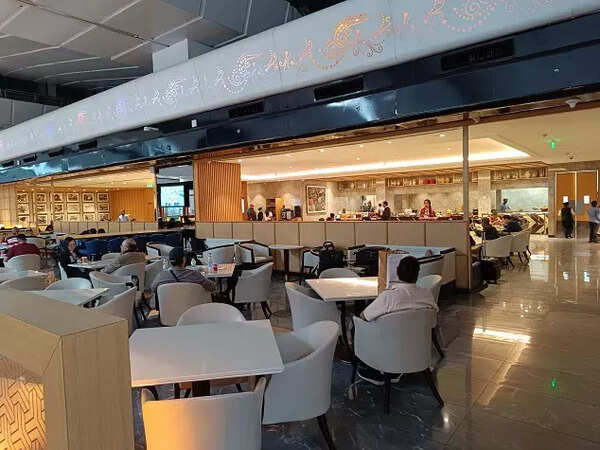 It is not uncommon to find upset passengers waiving their business or first class boarding card (not of AI) at this lounge, exasperated at the long lines. "Very often there are more eligible credit card holders in the lounge than business or first passengers," said an airline official.
While DIAL is learnt to be planning a mega lounge — just like Mumbai Airport's erstwhile GVK and now Adani Lounge, — the existing ones that airlines like Singapore Airlines, Emirates, Lufthansa, Air France/KLM, SWISS and one for Star Alliance gold members — have been shut without making an interim arrangement that is adequate to handle the post-Covid rush.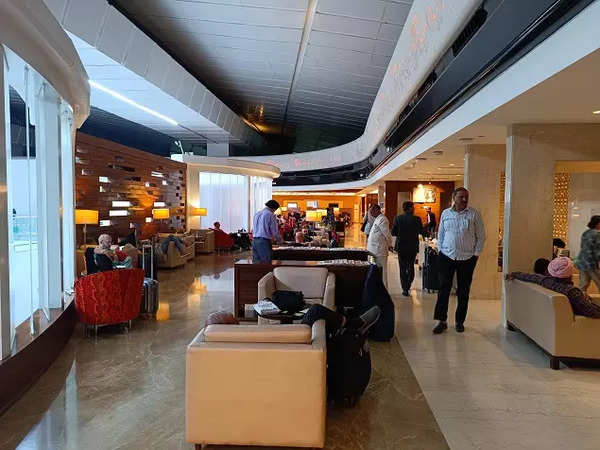 A DIAL spokesperson said: "Delhi Airport is delighted to inform you that the new Business Class Lounge is now operational at Terminal 3 International. This will further enhance the passenger experience for the travellers. A unified lounge strategy is to ensure better utilization of lounge space and create a world-class experience for passengers at Delhi Airport."
Many airlines are at loggerheads with the airport operator. "After being forced to close all airline lounges during the pandemic, a new monopolistic system is being introduced. The prices are three to five times higher than the operating cost of having our own airline lounge. Not only that, the lounge we used to operate were truly premium. The common lounge is overcrowded because of thousands of credit card holders also accessing that space. Airlines not being allowed to offer restaurant vouchers as an alternative will be the height of restrictive practices," said senior officials of leading foreign airlines operating to Delhi.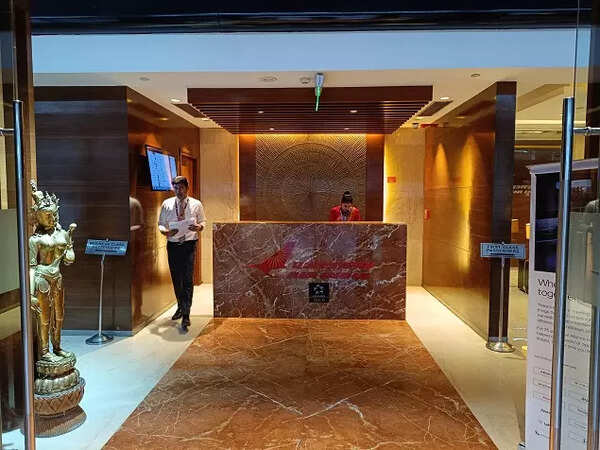 AI is in talks with DIAL for the lounge it operates on T3 international side. With the Maharaja in a major expansion mode and all set to get a large number of aircraft, the existing lounge — a frugality from AI's penurious state-owned days — needs to be upgraded both in terms of space and offerings. "We are talking to DIAL and looking at alternate sites or retaining the existing location," a senior official had recently told TOI.
Airlines say they are unable to understand why DIAL — which does not face a paucity of space unlike most other Indian airport operators — has taken the issue of lounge so lightly. "IGIA is now among the world's top 10 busiest airports and has many firsts to its credit for an Indian airport like four runways, three terminal and an elevated taxiway. Why a relatively minor issue like lounge that is so crucial for premium and frequent travellers has not been accorded priority baffles us. It can at least allow existing lounges to reopen till its own planned lounge is ready," said an airline official.