NEW DELHI: Cricketers, both past and present, paid rich tributes to former Zimbabwe captain Heath Streak who died on Sunday at the age of 49.
Streak, who played 65 Tests and 189 ODIs for Zimbabwe from 1993-2005, was battling liver cancer for a long time.
"In the early hours of this morning, Sunday the 3rd of September 2023, the greatest love of my life and the father of my beautiful children, was carried to be with the Angels from his home where he wished to spend his last days surrounded by his family and closest loved ones," wrote Streak's wife Nadine on Facebook.
"He was covered in love and peace and did not walk off the Park alone. Our souls are joined for eternity Streaky. Till I hold you again," Nadine added.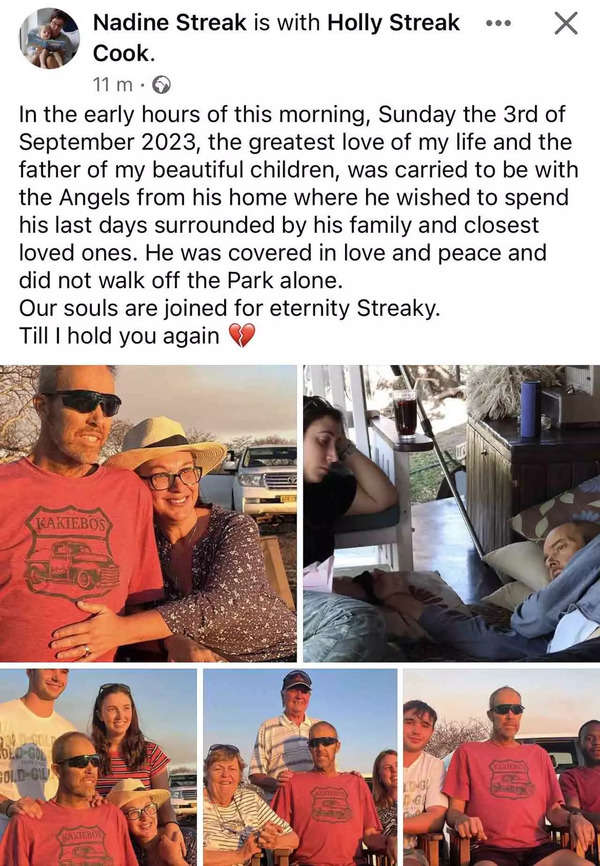 Former Indian opener Virender Sehwag posted: "Sad to hear the passing away of #HeathStreak. He was a prominent figure in the rise of Zimbabwe cricket in the late 90's and early 2000's and very competetive. Heartfelt Condolences to his family and friends."
Former Indian batsman VVS Laxman posted: "My heartfelt condolences to #HeathStreak's family and friends. He was a fierce competitor and led Zimbabwe admirably. May God give strength to the bereaved family."
Former Indian spinner Harbhajan Singh posted: "Heath Streak was not only a great cricketer but a fabulous gentleman also. With his demise and that too at such a young age, cricket world has lost a gem. My deepest condolences to his family and fans. May his pious soul rest in peace."
Indian Premier League franchise Kolkata Knight Riders posted on X: "A sad day for the cricket fraternity. Rest in peace, Heath Streak. Our thoughts & prayers are with his family. #RIPHeathStreak"
The official handle of Joburg Super Kings posted: "Heath Streak leaves a legacy that will last forever!"
Indian wicket-keeper batsman Dinesh Karthik posted: "Tragic reminder of how fickle life can be, as cricket legend Heath Streak's demise saddens the world of cricket. Just a few years back we worked together for KKR and now the news of his demise shocks me. RIP"
The official handle of Zimbabwe Sports posted: "Our heartfelt condolences go out to the family, friends, and fans of former @ZimCricketv Captain Heath Streak. His contributions to cricket will always be remembered, and he will be dearly missed. Rest in peace."
A few days ago, former Zimbabwe fast bowler Henry Olonga announced the demise of Streak on social media, only to deny it hours later after a message from his captain, but by then condolence messages by several former cricketers had surfaced.
"RIP Streaky," Olonga wrote on X on Sunday.
Former BCCI vice-president Rajeev Shukla posted: "The world of cricket will miss the former Zimbabwe Captain Heath Streak who died at the young age of 49. Such a superb talent gone too soon. My heartfelt condolences to his family and fans. Praying for eternal peace of his soul."
England's Barmy Army posted: "RIP Zimbabwean legend Heath Streak"
English county club Warwickshire posted: "Everyone at Warwickshire is shocked and saddened to hear that former Captain Heath Streak has passed away. Our thoughts are with his family and friends at this time. RIP. #454"
Former Sri Lanka opener Sanath Jayasuriya posted: "Very sad to hear the passing away of Heath Streak. Great cricketer wonderful human being. RIP"
Former Indian batsman Suresh Raina posted: "Deeply saddened to hear about the passing of Heath Streak. He was not just a talented cricketer but also a valuable member of our Gujarat Lions family during my captaincy. My heartfelt condolences go out to his loved ones. Rest in peace, Heath. #RIPHeathStreak"
Former Sri Lanka captain Kumar Sangakkara posted: "Extremely saddened to hear of the passing of Heath Streak. Love and prayers are with Streaky's family. So many fond memories of time spent together, none more so than him opening up his home to me to share a Potjie with his family during my first county stint at Warickshire. A wonderful man and cricketer. Rest well Streaky."
In Test cricket, Streak claimed 216 wickets and scored one century — against West Indies — and 11 half-centuries for Zimbabwe. In 189 ODIs, he bagged 239 wickets and made 2,943 runs with 13 fifties. He is the highest wicket-taker for Zimbabwe by a long margin in both Tests and ODIs.
In 68 ODIs as captain, he led Zimbabwe to win in 18 and lost 47 while three finished without any result. In 21 Tests, Streak captained Zimbabwe to wins in four while they lost 11 and drew six.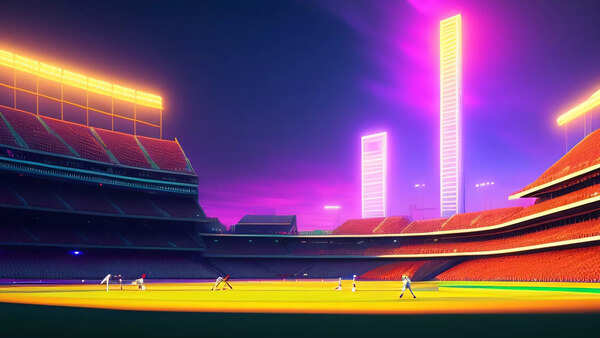 Watch Former Zimbabwean cricket star Heath Streak passes away, family confirms