Govt clears way for pvt sector entry in mining of lithium
Govt clears way for private sector entry in mining of lithium, other critical minerals
TNN / Jul 13, 2023, 04:20 IST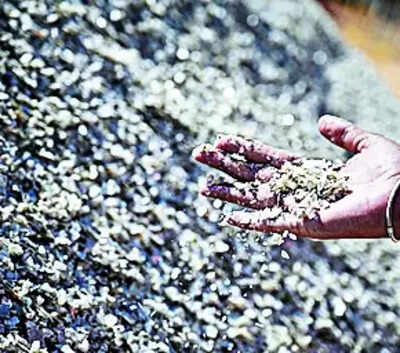 NEW DELHI: The government on Wednesday cleared amendments to the Mines and Minerals (Development & Regulation) Act, 1957, to allow private companies into exploration and mining of critical minerals such as lithium, people in the know said.
The move coincides with efforts to encourage chip manufacturing in the country and comes within months of discovery of a large lithium deposit in Jammu and Kashmir's Reasi district in April.
Private sector entry is expected to bring capital and technology for improved exploration and production of critical minerals that have applications across sectors — ranging from information technology, communication, medicine and defence to electric mobility. India is dependent on imports for meeting demand for critical minerals, especially lithium, cobalt, nickel etc. China accounts for 70% supplies globally. The changes follow the government recently publishing for the first time a list identifying 30 critical minerals essential for the country's economic development and national security.
FOLLOW US ON SOCIAL MEDIA
Visual Stories