Amidst the grandeur of the
G20 Summit
in New Delhi, the celebration extends to the rich tapestry of Indian cuisine where top chefs are presenting the esteemed guests with the timeless culinary treasures of the country. Recently celebrity chefs Kunal Kapur, Anahita Dhondy and
Ajay Chopra
came together to treat the First Ladies and other global leaders to a delectable millet-based meal.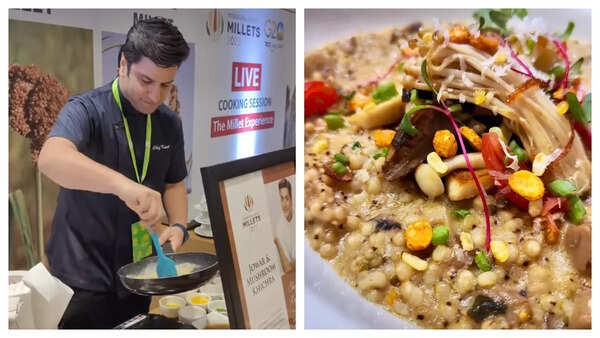 Chef Kunal Kapur turned to Instagram to express the exhilaration coursing through him for being a part of this grand celebration. He conveyed his excitement at the privilege of serving the distinguished First Ladies from the United Kingdom, Japan, and Turkey, referring to the occasion as nothing short of "momentous."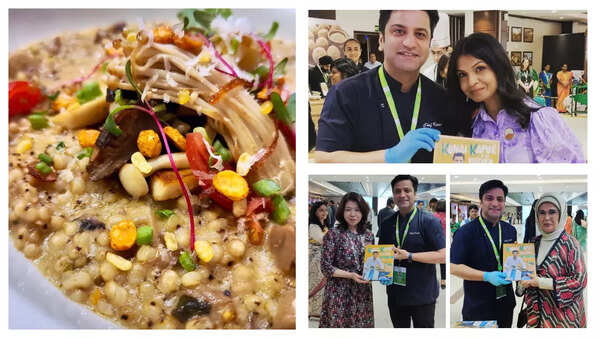 He wrote on Instagram "Feeling incredibly honoured and excited for having this opportunity to serve the First Ladies of the UK, Japan, and Turkey at the G20 summit. A momentous occasion that I will cherish forever."
Also Read:G20 Summit dinner by the President of Bharat: A poetic rendition of the flavours of Sharad Ritu.
Chef Kunal shared photos of the First Lady of the UK Akshata Murty, First Lady of Japan
Yuko Kishida
and First Lady of Turkey Emine Erdogan.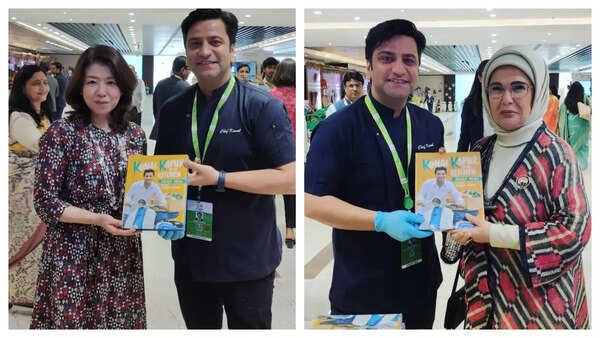 But the showstopper of the event was his masterpiece Mushroom
Jowar Khichra
that looked simply out-of-this world!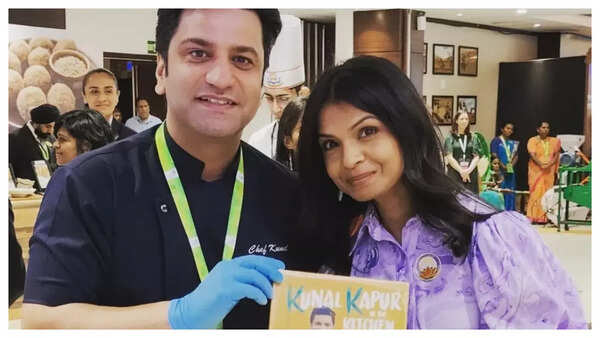 Khicha version is popular in India and Pakistan. It's preparation is similar to that of Haleem. It is a hearty and flavorful one-pot meal made by slow-cooking a mixture of wheat, rice, lentils, and various spices. Sometimes meat is also added to the dish.It is known for its rich and comforting texture and is often garnished with fried onions, fresh herbs.
Also Read: G20 Summit 2023: 3-course dinner hosted by President of Bharat celebrates Sharad Ritu
G20 Summit 2023: 11 Millet dishes served to the global leaders