Published on Nov 25, 2022 07:57 PM IST
Social media users have urged people to boycott Richa Chadha's upcoming film Fukrey 3, amid the controversy around her Galwan tweet. The actor previously apologised for her tweet.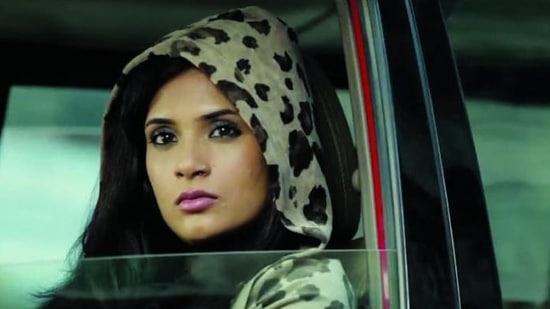 The boycott trend is back on Twitter and this time it's actor Richa Chadha who has been caught in the eye of a storm. It all began with Richa's recent tweet on the Indian Army. Although the actor apologised for her statement, the internet isn't ready to forgive. Also read: FWICE condemns Richa Chadha's Galwan tweet
Slamming Richa Chadha, many social media users have now called for a boycott of Richa's upcoming film, Fukrey 3. One of them tweeted, "Waiting for fukery 3 so that #BoycottFukrey3 Flop actress, don't have respect for our soldiers." "What is the status of you people in front of the Indian Army. You can do anything for money. Be ashamed of what you have said..#RichaChadha #BoycottFukrey3," added another one. Someone also wrote, "Boycott struggle continues, now it's Fukrey3's turn, Boycott fukrey3 for a slap to richa chadha for insulting indian army. put her in her place, Bollywood is eating our culture like termites so boycott is necessary."
Fukrey 3 is the third installment of the sleeper hit series which started from 2013. Directed by Mrighdeep Singh Lamba, the film stars Richa in her iconic role as Bholi Punjaban. Besides her, it also has Ali Fazal, Pulkit Samrat, Manjot Singh, Ali Fazal, Pankaj Tripathi and Varun Sharma.
Earlier this week, Richa had quote-tweeted a post that came with Northern Army Commander Lt General Upendra Dwivedi's statement claiming that the Indian Army is ready to take back Pakistan-occupied Kashmir, if ordered to do so. Sharing the statement, Richa wrote, "Galwan says hi."
Later, she shared her apology after being trolled on Twitter. "Even though it can never be my intention in the least if the 3 words which are being dragged into a controversy have offended or hurt anyone, I apologise and also say that it would sadden me if even unintentionally my words have triggered this feeling in my brothers in the Fauj of which my own Nanaji has been an illustrious part. As a Lt. Col, he took a bullet in the leg in the Indo-China war, in the 1960s. My Mamaji was a paratrooper. It's in my blood," her apology note read.
However, Bollywood celebrities, such as Anupam Kher, Akshay Kumar, Kay Kay Menon among others came out condemning Richa for her words. Filmmaker Ashoke Pandit filed a police complaint against Richa. Later, the Federation of Western India Cine Employees (FWICE) appealed to the state government of Maharashtra and police authorities to take "due cognizanze" of the statement and "initiate necessary action against Richa.
Subscribe to our best newsletters