Published on Nov 24, 2022 08:55 PM IST
After filing complaint against Richa Chadha for her comments on Galwan, filmmaker Ashoke Pandit has appealed to the Bollywood celebrities to speak up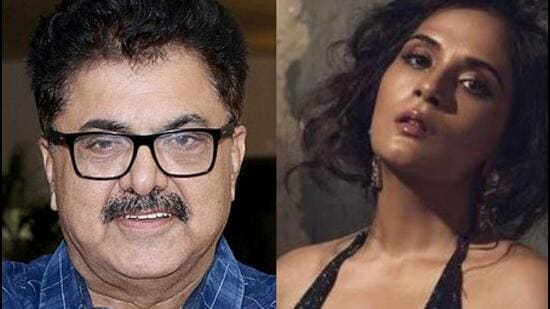 Filmmaker Ashoke Pandit has filed a complaint against actor Richa Chadha for her 'Hi, Galwan' tweet, and has vowed to see to it that an action is taken against her. He says she can't just mock soldiers and get away with an apology note.
Ashoke on Thursday filed a complaint against the actor in Juhu Police Station in Mumbai, and urged for a First Information Report (FIR) to be registered against her.
"This attitude of a responsible citizen to abuse and mock our security forces is not done. When I read the tweet, the visuals of the family crying, shouting and screaming, when the dead bodies of the soldiers come home, came to my mind. Just because you are a celebrity, you cannot mock the soldiers, we are alive because of them. They protect the nation. You can't make fun of them," Ashoke says.
He adds, "By inserting them, you are insulting the country. It is an anti-national act of this lady. I thought instead of just tweeting, or showing my anger on social media, I felt it is my duty as a citizen to stand by our soldiers. So that they don't feel that they are sacrificing their lives. In fact, I want to appeal to the entertainment industry to condemn. If you don't come in support of the security forces, then the hashtag, Boycott Bollywood is justified".
On Wednesday, Richa had reacted to Northern Army Commander Lt General Upendra Dwivedi's statement that the Indian Army is ready to execute any orders on taking back Pakistan-occupied Kashmir (PoK). Sharing the statement, Richa took to her Twitter handle and wrote, "Galwan says hi". She faced backlash for her tweet, which many found offensive and insulting to those who sacrificed their lives in the 2020 Galwan valley clash.
She later apologised for unintentionally hurting the feelings of the 'brothers in the Army', adding her intention was not to offend anyone.
"She can't say anything and later say sorry about it. I will see to it that an action is taken against her. I will approach the higher authorities and if need be, CM, and that FIR is filed. One can't just say anything, and get away by apologising with a note. Sorry is not an answer to it. She has committed a crime against the country, and she should be punished as per the law," he says while wrapping up.
Subscribe to our best newsletters