All about the Khada dupatta Rekha wore
Rekha's new
photoshoot
broke the internet and something which caught people's attention was the unique drape from Manish Malhotra. This is not the first time the legendary diva wore this drape. She wore a similar drape for Sonam K Ahuja's grand wedding reception. This unique drape comes from Hyderabad and is known as Hyderabadi Khada dupatta. Here's everything you wanted to know about this beautiful draping techniques.
Hyderabadi Khada Dupatta, also known as Hyderabadi Khada Parda, is a traditional style of draping a dupatta (a long scarf or stole) that originated in Hyderabad, a city in the southern state of Telangana, India. The Khada Dupatta style is popularly associated with Hyderabadi brides and is often worn during weddings and other festive occasions.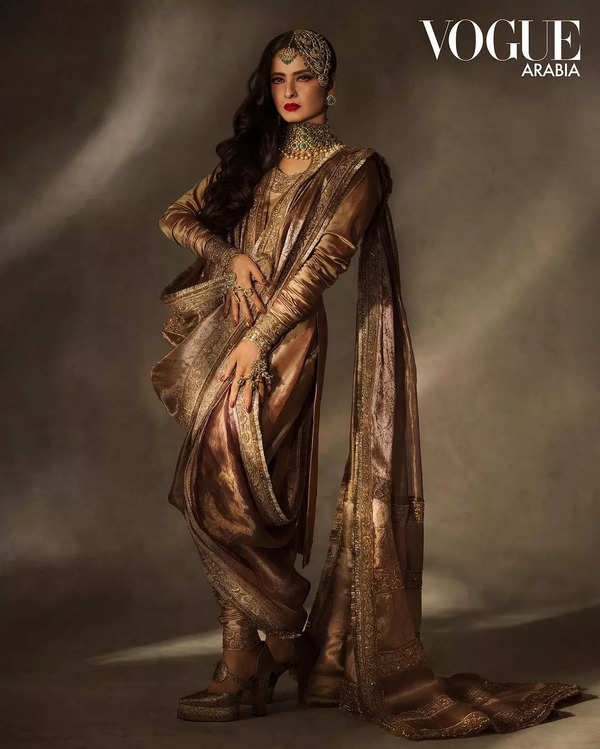 The Khada Dupatta style involves draping the dupatta in a way that it forms a standing pleat-like structure in front of the body. The dupatta is first taken over the head and then pleated in such a way that it creates a raised structure resembling a fan or a peacock's tail. The pleated part of the dupatta is then held in place using pins or tucks, giving it a standing appearance. The remaining fabric of the dupatta is usually left to flow freely over the shoulder and back.
The Khada Dupatta style is known for its regal and elegant look. It is often paired with traditional Hyderabadi bridal attire, such as the sharara or lehenga, and is adorned with intricate embroidery, zari work, or embellishments. The dupatta is usually made of rich fabrics like silk, georgette, or chiffon to add to its grandeur.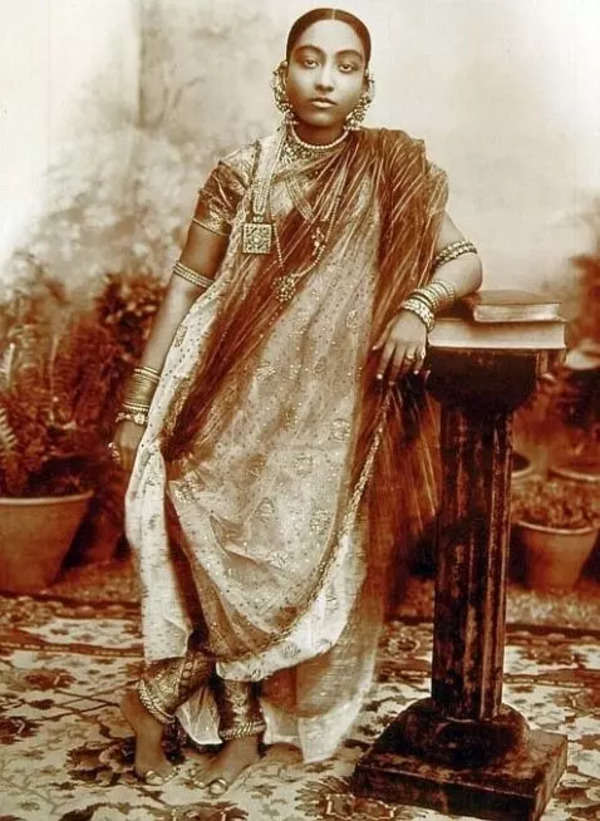 The Hyderabadi Khada Dupatta is not only a style statement but also holds cultural significance. It is considered a symbol of grace, beauty, and tradition in Hyderabadi weddings. The style has been passed down through generations and continues to be cherished as a part of the city's rich heritage.
It's important to note that
fashion
trends evolve over time, and variations of the Hyderabadi Khada Dupatta may exist. Different regions and communities may have their own unique styles of draping dupattas.