Afridi wants Pak to focus on whole WC, not just India clash
NEW DELHI: India will host Pakistan's cricket team for the first time in seven years in the 50-over World Cup in October. The most-awaited clash between rivals India and Pakistan will be played at the world's biggest cricket stadium in Ahmedabad on October 15.
In Pakistan's previous cricket trip to India during the 2016 T20 World Cup, the match was shifted from Dharamsala to Kolkata over security concerns.
And this time also the semi-final will be shifted from Mumbai to Kolkata if it will be an India-Pakistan clash.
India have never lost to Pakistan in the
ODI World Cup
.
India and Pakistan have not met on either side's soil in a bilateral series since 2012.
They have also not played a Test against each other since 2007, instead meeting only in the shorter versions of the game.
The 2019 50-over World Cup clash between India and Pakistan drew 273 million viewers and this time also all the focus seems to be on this pivotal clash.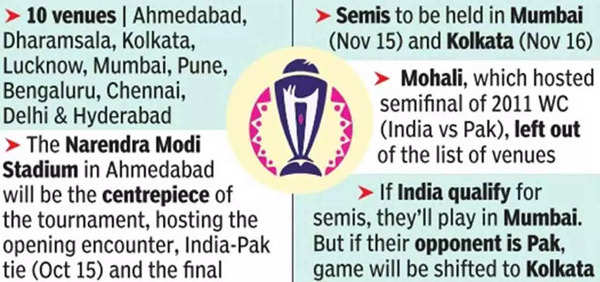 But lanky Pakistan pacer
Shaheen Shah Afridi
wants his team to focus on the tournament as a whole and not just on the clash against India.
"We should stop thinking and concentrating on just India versus Pakistan match because that's just one game. We need to focus our thoughts on how to win the World Cup, and as a team, this will be our aim," Afridi was quoted as saying in a report by Cricket Pakistan.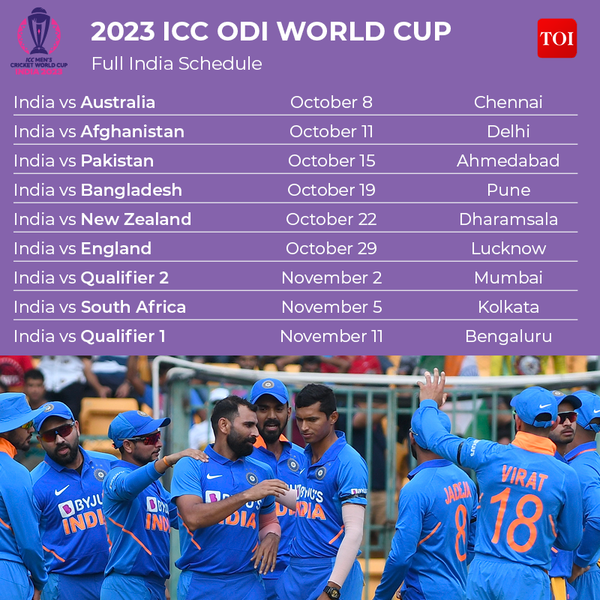 Afridi, was last month named in Pakistan's 16-man squad to play two Tests in Sri Lanka in July — his first outing in the long form of the game in a year.
The 23-year-old injured a knee in Sri Lanka last July and missed Pakistan's home Test series against Australia, England and New Zealand.
Afridi, who has 99 wickets in 25 Tests, featured in the Twenty20 World Cup in Australia last year, but injured the same knee in the final.
Afridi is back to full fitness, however, and played in the
Pakistan Super League
as well as featuring in the T20I and ODI series against New Zealand earlier this year.
"I am very excited to be returning to the Pakistan Test side after a year," Afridi said, according to a
Pakistan Cricket Board
statement.
"I dearly missed Test cricket and it was tough for me to be away from this format. I am eager to make an impactful comeback."